JDL Warm Construction can provide Turn-key services for all your real estate needs through our pre-construction and construction services.  We have licensed architects, engineers, real estate sales people and LEED AP professionals on staff.  We take on all sizes and types of commercial projects, whether it be renovations or new construction.   While we are based in Cincinnati, Ohio we often travel nationally for our clients, a service that is crucial to our business given that the majority of our clients' are repeat customers.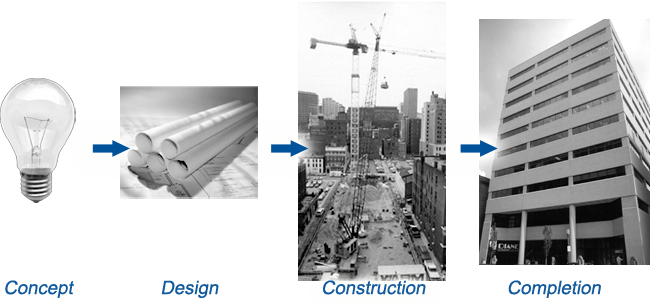 Our ability to self perform various aspects of a project is an advantage during the bidding process and throughout construction.  During the bidding process our Project Executives often "take-off" many trades themselves, even when we are not expecting to self perform, because we feel it creates more checks and balances than just taking subcontractor bids.  Throughout construction our self performance capabilities make JDL Warm Construction more agile when it comes to scheduling, gives us more control over the jobsite, and increases our efficiencies relating to costs by reducing the number of third party subcontractors on a project.
The Warm Company's ability to perform,  maintain schedules, and produce the highest quality of workmanship at a reasonable cost can be substantiated by the many prominent architects and customers we have served.  We believe that a team approach is the most effective way to service our clients, thus we view our clients as our partners.  The success of your business is important to us.
The first step to any successful project is diligent planning…