Office
Lipson Alport & Glass Cincinnati Headquarters
Fifth Third Operations Center
Fifth Third Bank Operations Campus consisted of two large projects:
Both facilities utilized the Design Build Delivery method
Architect of record for both facilities is Champlin Architecture
Both buildings included: a full service cafeteria, credit card production area, file storage, call center and administrative offices
 Project 1: Madisonville Operations Center
Renovation of 200,000 SF office building
Addition of 250,000 SF New Construction office space to the renovated building
New Construction 1,000 car parking garage
Project 2: Madisonville Operations Building
Conversion/renovation of existing 375,000 SF warehouse to office
Added New Construction of 125,000 SF to make the total building 500,000 SF
"Fifth Third Bank is pleased to recommend Warm for your construction needs.  For the last 12 years we have worked with the management team on numerous projects at our Madisonville Campus.  The projects can range to a single office being built to a 250,000 SF building addition with construction of a 1,000 car parking garage or to a group up construction of the YMCA facility.  JDL Warm's attention to detail in all areas of their project work proved to be invaluable to us… They respond quickly, provide high quality results and we highly recommend them for any construction service."
– Karen Seiter, Fifth Third Bank, VP Facilities Projects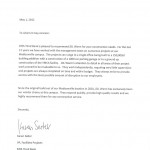 Central Parke Redevelopment (Office portion)
Complete Redevelopment of a former General Motors manufacturing site, resulting in over 1 Million SF of New Construction Office, Flex Space and Retail Space in Norwood, Ohio.  The entire project was done utilizing the Design Build delivery system.
Office portion of the project consisted of:
(1) 100,000 SF Office building
(2) 80,000 SF Office buildings
(1) 60,000 SF Office building
(1) Converted 220,000 SF Retail/Distribution facility to 90,000 SF Office building through renovation and demolition of a portion of the building
Architect of record is PDT Co. & Co. Architects/Planners
Signal Hill Technecenter
80,332 SF New Construction Office building
Design Build delivery method was used for this project
Architect of record is The L.O.M. Corporation